20 Jul

Gusto Café in NH

The Lakes Region of New Hampshire is the proud home of the newest and most delectable Italian breakfast and brunch spot, Gusto Italian Café. The café is located at 23 Main Street in Center Harbor, right across the street for the Center Harbor Inn. Serving the best breakfast and cappuccinos in the region, Gusto's owners Nick and Elena offer both, incredible authentic Italian food and a friendly atmosphere to enjoy it in.

One step into the café and you will feel as if you have been transported straight to Italy. Surrounded by the aromas of fresh Focaccia made by Nick, the visuals of Italian countryside photographs and unique paintings on display paired with the occasional Italian ballads played by their live musicians, Gusto Café offers a truly unique and incredible dining experience.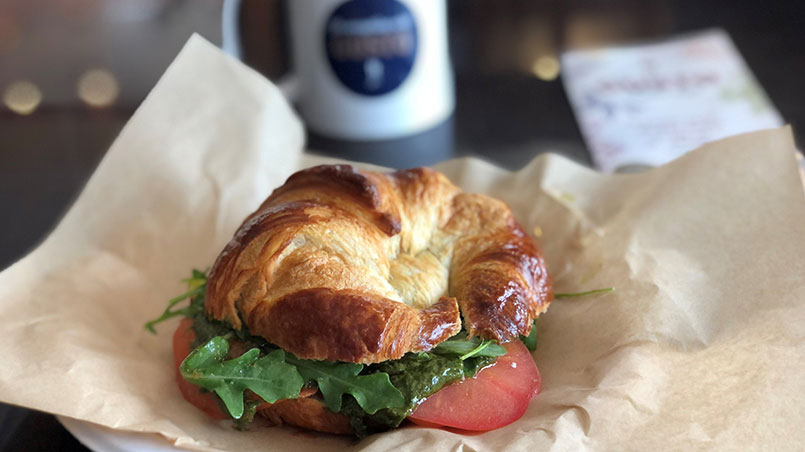 Recently named the best Italian Restaurant, best bakery, best dessert offering and best brunch in the Lakes Region, the staff at Gusto Café work hard to earn those titles. Each week there is a new and exciting pasta of the week, daily specials and many menu items inclusive to guests visiting with dietary restrictions including gluten free desserts, pasta and focaccia, vegan soup, and newly introduced keto quiche. The beverages at the café are just as delicious as their authentic Italian food offerings with listings such as macchiatos, cappuccinos, a Nutella latte and their very own hot Gusto chocolate served with homemade whipped cream.
Gusto also provides catering services for larger parties or gatherings and offers special events such as cooking classes and wine tastings throughout the year. Be sure to stop by Gusto Italian Café during your next visit to the Lakes Region!