26 Jan

Things to do in Meredith, NH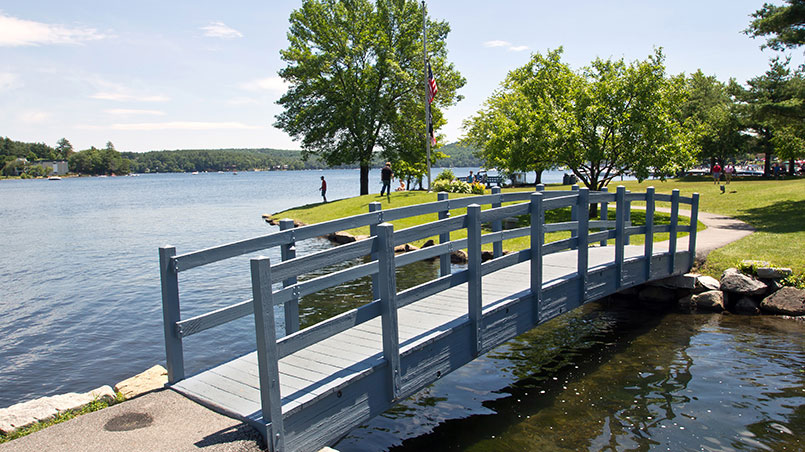 The bustling town of Meredith is Located just 5 minutes down the road from the Center Harbor Inn. During the summer months the area is a popular destination for tourists, making The Center Harbor Inn an ideal location as it has the benefits of being within close proximity to the area without actually being there. So, what are some things to do in Meredith? With an abundance of shopping, restaurants, and attractions it can get overwhelming. Take a look at the list below for some of our favorite things to do in Meredith.
The Common Man:
The Common Man is a family of restaurants that offer different themes and have options for every price range. Luckily, the town of Meredith offers four different Common Man restaurants that include: Lakehouse, Camp, Lago, and Town Docks. For a romantic date night out, we recommend Lago, known for its rustic Italian specialties they offer some of the best seafood and steaks around. Camp, brings back all of those memories of going away to a camp on the Lake, they serve up great comfort food and offer desserts including S'mores to bring you right back to your childhood. For dinner and a view, head to the Lakehouse where they offer New England favorites with a twist such as Lobster Corn Chowder. If you are looking for a party, Town Docks is the place to be. This outdoor Tiki Bar offers specialty cocktails and is only open during the summer months, but we promise this is a stop you want to make.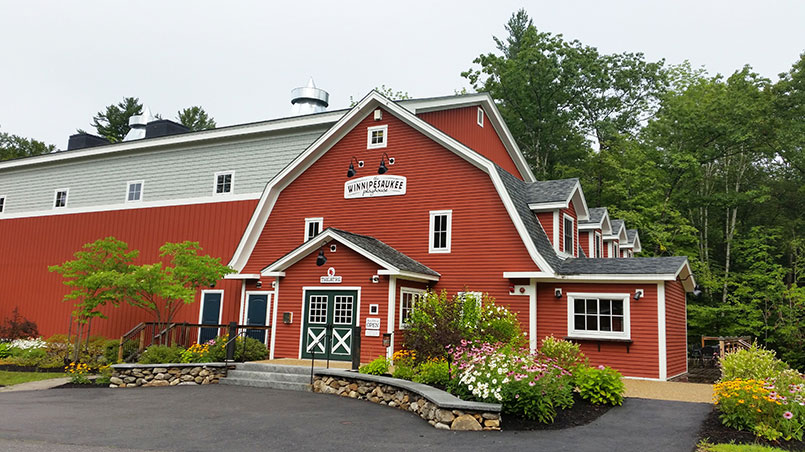 Winnipesaukee Playhouse:
For a great, local theatre company, check out the Winnipesaukee Playhouse. The playhouse offers community and professionally based productions all year long. Current showings offer their holiday professional show, Snow White, and upcoming shows for the 2018 season include, The Jungle Book and Ghost: The Musical. This is your destination of choice for great live performances in the New Hampshire Lakes Region. The Playhouse also offers light snacks and refreshments during intermissions with both matinee and evening performances. For more information on upcoming shows check out their website here.
Crack the Code:
If you haven't had the chance to try out an Escape Room, you are in luck as one is located right in the heart of downtown Meredith. An escape room is a team building adventure game where players need to solve a series of puzzles, riddles, and clues to complete an objective and escape the room. Crack the Code is meant to last for 60 minutes and currently offers two rooms: Blackbeard's Revenge and KGBe Careful. So, bring your friends and family along for an hour of fun and see if you can Crack the Code! For more information, check out their website here.
Meredith Sculpture Walk:
If you're looking for something to do outside that isn't on the Lake. Check out the sculpture walk, an annual exhibit of sculptures that are placed all around downtown Meredith. Sculptors from all around the Northeast are juried each year to participate. The walk includes 33 sculptures placed around the gardens of Main Street. During the summer months, July through September, you can take a guided tour or simply use the map to guide your own tour any time of year! Check out the website here for more information and a self-guide tour map.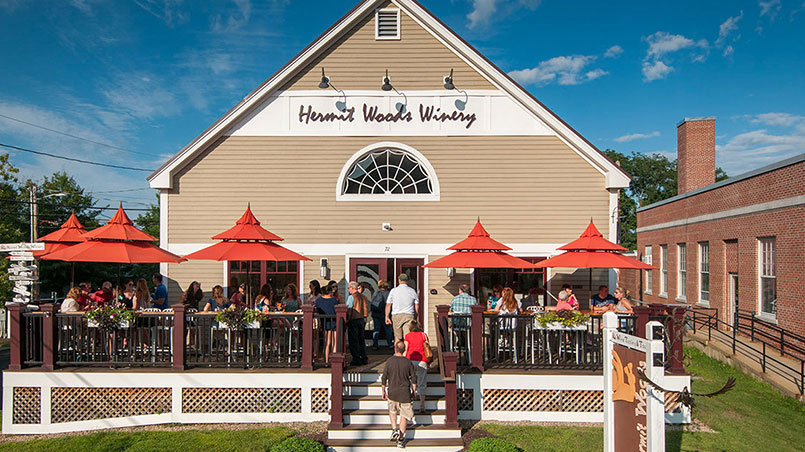 Hermit Woods Winery:
Who doesn't love a glass of wine? Head to Hermit Woods, a favorite local winery open year-round. Wine tastings are $8 per person and includes your choice of six selections, you also get to take home a souvenir tasting glass. If you want a little more education on the winery they offer full tours for $20 per person and it includes a 30-minute tour of the facilities along with a tasting. Hermit Woods has recently opened a deli adjacent to their tasting bar where you can order a glass of wine and select food items including charcuterie plates and panini's. Grab a bottle to enjoy back on your balcony at the Inn while soaking in the beautiful views of Lake Winnipesaukee. Visit the Hermit Woods website for more information on their wines and tours here.
BarnZ Cinemas:
On a rainy summer day or cold winter night, nothing beats a classic like going to the movies. BarnZ Cinema's offers blockbuster hits all year-round. Evening tickets for adults are $9.00, children and seniors are $7.00 and they are running a bargain Wednesday special where all tickets are $7.00 per person. You can catch a matinee before 5pm for $7.00 per ticket. The Center Harbor Inn is currently running a special dinner and a movie package, if you are interested you can check it out here.
Giuseppe's Pizzeria:
For a great pizza joint, we highly recommend Giuseppe's pizzeria located in the heart of the marketplace in Meredith. They specialize in gourmet pizza, salads, sandwiches, and amazing desserts. With two full bars and live music seven nights a week this popular spot is a favorite amongst tourists, so we definitely recommend making a reservation ahead of time to avoid long wait times. For a menu and list of live entertainment check out their website here.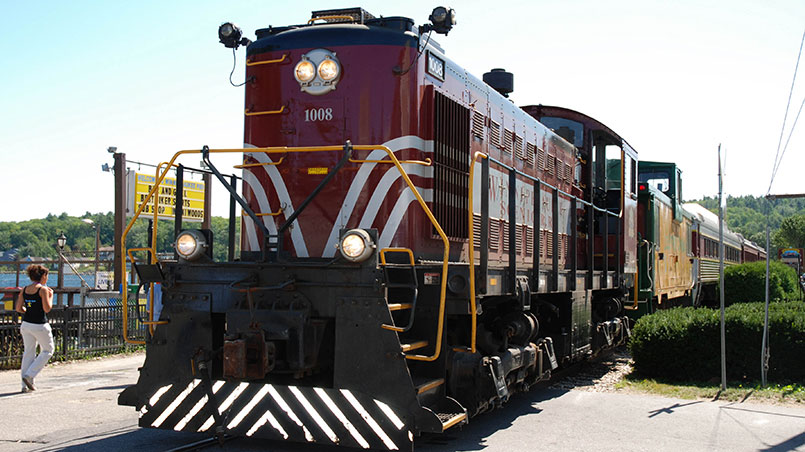 Hobo Railroad:
If being on the water isn't your thing you can check out the Winnipesaukee Scenic Railroad. Enjoy a one or two-hour excursion along the shores of Lake Winnipesaukee with amazing views. Open during the months of May to October you can select an experience catered to your interests, whether you want to catch the Fall Foliage or take a caboose ride, this is a great way to soak in all the sights of the New Hampshire Lakes Region by train. Check out the website here for more information and tickets.
Innisfree Bookshop:
This small and inviting book store located in the marketplace of downtown Meredith, carries a great selection of books, games, and gifts for all ages. Aside from their product selection they also offer educational events throughout the year. Whether it's meeting an author, an art project, or meeting Santa at the holidays, the Innisfree Bookshop brings a lot of fun to the area. We are proud to support small businesses and hope you make this a regular stop on your visit to Meredith, NH!
League of NH Craftsman (Meredith):
Support local artists by taking a trip to the League of NH Craftsman Art Gallery in Meredith, NH. The gallery offers traditional and contemporary art pieces designed by juried members from the area. Visitors can find a variety of gift items from jewelry and pottery to glass and metal work. They also offer classes, demonstrations, and events throughout the year. Be sure to check out their website here for more information.