30 Sep

Twin Barns Brewing Company in Meredith, NH

If you are a beer enthusiast visiting the Lakes Region of New Hampshire, you will not be disappointed with the local selections of brews available. Located only ten minutes away from our Center Harbor Inn property, Twin Barns Brewing Company is a destination all craft beverage fans must visit. Voted the Best Brewery in the 2020 Best of the Lakes Region Awards presented by the Bank of New Hampshire, Twin Barns passionately brews a variety of signature beers.

Recently celebrating their one-year anniversary, Twin Barns' offerings at their brewpub are sure to impress your palate. Whether you are trying out delicious menu items like their Twin Barns Burger featuring local beef with all the fixings sandwiched between two grilled cheese sandwiches or enjoying a proper handcrafted beer from a variety of styles including: IPA, Stouts, Porters, and more, relaxing in the Lakes Region has never been so delightful. The staff at Twin Barns are eager to share their love for brewing craft beer and educating guests on the science and art behind the process. With anywhere between eight to ten brews on tap at any given time, there is bound to be an option for every beer lover's taste buds.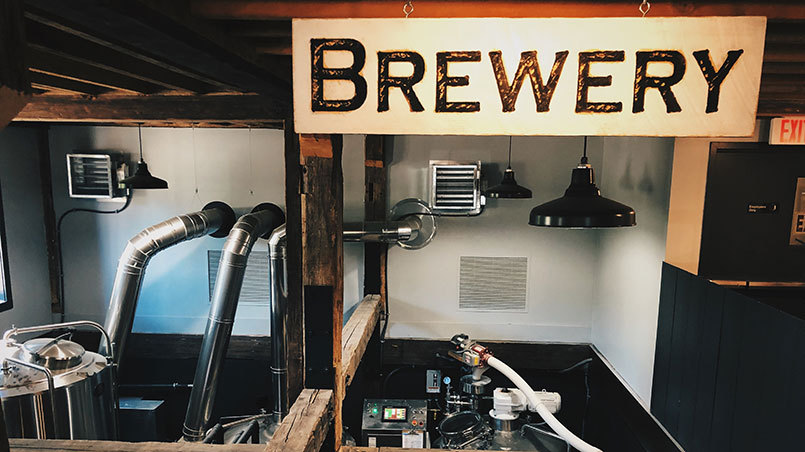 The brewery has a lot to offer including a massive outdoor beer garden providing the perfect atmosphere for savoring their craft creations. The garden has an outdoor tap dispensing many of their homemade varieties and seating is plentiful with picnic tables and perfectly situated Adirondack Chairs throughout the lawn space. Picnic blankets are also available for use from the outdoor bar. The beer garden is open through Columbus Weekend and provides many activities during the warmer months like lawn games, food trucks, Barbecue events, fun contests and weekly live entertainment.
Twin Barns Brewing Company is open throughout all four seasons and they have exciting plans for this upcoming winter with ideas of building outdoor igloos for guests to appreciate a chilled beer on a whole new level. For visitors who would like to escape the cold, there will also be entertainment held during the colder months with live music playing, trivia nights and music bingo inside the inviting atmosphere of the barn. Be sure to find Twin Barns on social media as the staff consistently updates their Facebook page with upcoming events, new brews and information. Cheers to this amazing new Lakes Region brewery!