23 Feb

New Hampshire Lakes Region Breweries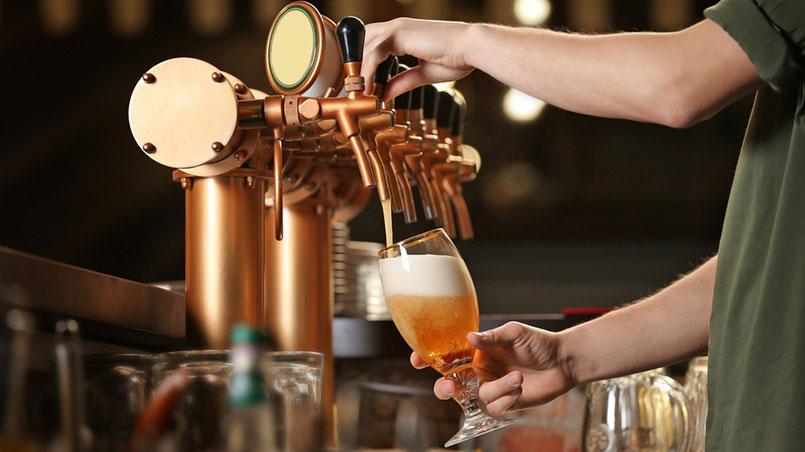 New Hampshire may be a small state, but the craft beer scene is alive and well. Beer enthusiasts from all over are flocking to the state to get a taste of the local microbreweries that have been booming over the last few years. So, come join us at one of our three resorts and hotels where you can be in close proximity to tour some of the best breweries in New Hampshire's Lakes Region.
White Mountain Brewing Company:
Located in Ashland, NH this brewery is small but packs a big punch. As you drive up you may be confused by the attached garage, but once inside you will see the charm of the rustic style bar. They brew their beer in 1.5-barrel batches and currently offer five different ales including a Pale Ale, Porter, English Brown Ale, IPA, Irish Stout, and also a German Lager. White Mountain Brewing Company is open four days a week, Wednesday through Friday 4:30pm-7:00pm and Saturdays 12pm-4pm. For more information check out their Facebook page here.
Hobbs Tavern and Brewing:
Hobbs Tavern and Brewing Company located in West Ossipee, NH offers a countryside tavern and brewhouse at the foot of New Hampshire's White Mountains. They are open daily starting at 11:30am and offer breakfast on Sundays starting at 8am. Their beers on tap are constantly changing which sets this place apart from others as every time you go in you can try something new. While you can enjoy a cold beer by the glass, they now also offer canned six-packs and half-gallon growlers to go. Aside from crafting their own beer, they have a full breakfast, lunch, and dinner menu, and they constantly have events going on from paint night and trivia to a murder mystery dinner. Make sure to check out their website here for more information.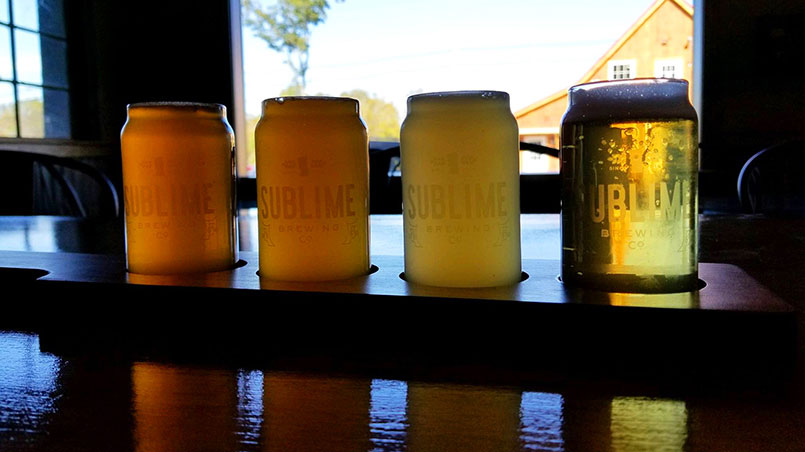 1766 Brewing Company:
1766 brewing is handcrafted and brewed in Plymouth, NH. It started off with two guys who wanted to create something bigger for themselves, their family, and the community. They specialize in small batch artisanal beer and draw inspiration for their flavors from both the West coast and East coast, offering a rotating selection of beer based on the season and whatever their current inspiration is. The brewery is in the process of creating a tasting room and roof top deck, but for now you can taste their beers on tap at The Last Chair, an awesome wood-fired pizza joint. Their hours are Monday-Thursday 4pm-9pm, Friday and Saturday 11:30am-9pm and Sunday 11:30am-8pm. For more information on the beers check out their website here, and for more information on the restaurant check out their info here.
Lone Wolfe Brewing Company:
The Lone Wolf Brewing Company is one of Lake Winnipesaukee's first craft breweries. Located on Mill Street just walking distance from downtown Wolfeboro they offer a 100-seat beer hall with 10 rotating draft beer lines. Having started out as a small nano brewery relying on a one-barrel system, Lone Wolfe has worked their way up to a 15-barrel system offering a wide selection of beers. Enjoy a sampling of craft beers with easy access to the all of the shops and restaurants in the quaint lake town of Wolfeboro. Check out their website here for more information.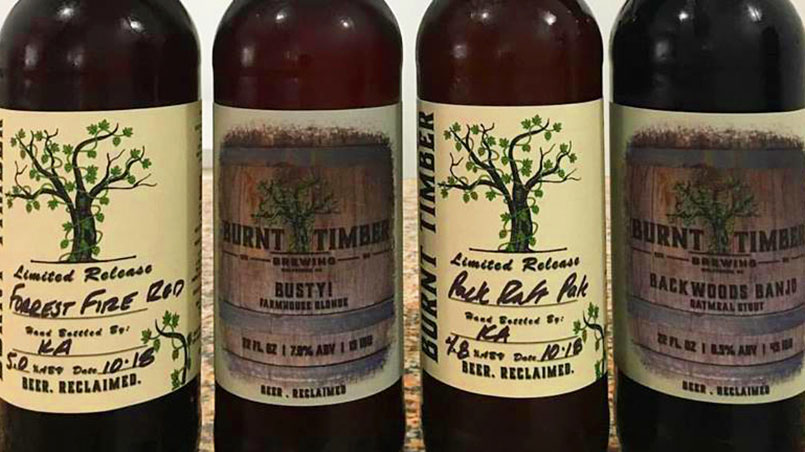 Burnt Timber Brewing and Tavern:
Burnt Timber Tavern is located in Wolfeboro, NH and offers delicious eats and draft brews created on site. They are open for dinner on Thursdays and Fridays from 4pm-10pm and Saturdays they offer lunch and dinner from 12pm -10pm. The food menu is simple but filling, offering pub bites and various sandwiches and salads. With roots as a small farm based brewery, Burnt Timber specializes in high quality, small batch brews. They offer a variety of their beers on draft and rotate the selection depending on the time of the year. Check out their website here for more information.